For businesses looking to enhance their sales processes, choosing the right HubSpot Sales plan is crucial. While both Professional and Enterprise plans offer a range of features to streamline your sales processes, there are some key differences that set them apart. In this blog, we are going to examine 3 key differences between the two types of licenses so you can make the best decision for your business.
It is worth emphasising that both licenses are a great choice for businesses that need a comprehensive sales toolkit. Both offer features like email tracking, document management, and a range of reporting and analytics tools to track sales performance. Additionally, both provide access to the HubSpot CRM, which enables users to manage and organise their sales pipeline effectively.
The price point is quite different between the two and for the right reasons. Sales Hub Professional starts from £440 per month, whilst the Enterprise version starts from £1,050 per month. So, what are the biggest differences between the two?
Sales automation
Without a doubt, the most powerful feature of HubSpot Sales Hub Pro and Enterprise is sales automation.


Truth being told, for most companies 300 workflows is more than enough, but there is another subtle change that is in my opinion a game-changer: the ability to trigger sales sequences from workflows in the Enterprise edition. There are many use cases where you'd like to automatically trigger a sales sequence rather than relying on your sales reps to remember about it.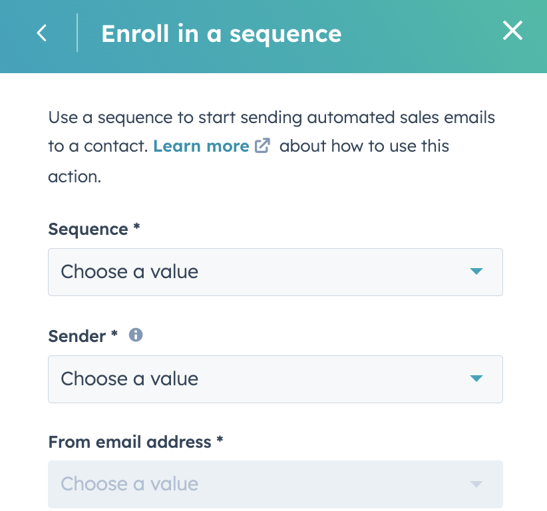 Playbooks
Not too long ago, Playbooks were made available in both the Professional and Enterprise editions, but there is a key difference between the two.


The number of playbooks you can create in the Professional edition is not very generous: only 5 playbooks are available compared to 5,000 in the Enterprise edition. Also, the Enterprise edition has a key feature that sales leaders love: the ability to store responses from the playbook directly against properties in HubSpot.
Imagine that you want your sales reps to collect certain qualification information from their prospects such as the current software they use in particular key areas. One of the questions you might have in your playbook is 'What CRM software is your company currently using". As soon as a response is collected by the sales rep, it will be stored against the custom property and ultimately everything can be used for reporting purposes.
Calling functionality
In the Enterprise edition, your company will receive part of the license 5 HubSpot phone numbers compared to only 3 numbers in Professional. You will also be able to leverage 12,000 minutes per account if you are an Enterprise user versus only 3,000 minutes as a Professional one.



What is the right Sales Hub edition for you?
Choosing the right HubSpot Sales Hub plan is crucial for setting up your sales team for HubSpot success. Both Professional and Enterprise plans offer comprehensive sales toolkits with email tracking, document management, reporting and analytics tools, and access to the HubSpot CRM.
There are key differences between the two licenses, including advanced automation and playbooks functionality in the Enterprise edition which allows you to trigger sales sequences from workflows or store information from your playbooks in custom properties.
Each business is different, so it's difficult to say with certainty what's the best license for you. AE would love to advise you on this, so why not book a free software assessment with us today?